Winnipeg-based Nigerian Artist Yisa Akinbolaji Painting with Multi-Layering Experience
by Yisa Akinbolaji
(Winnipeg, MB, Canada)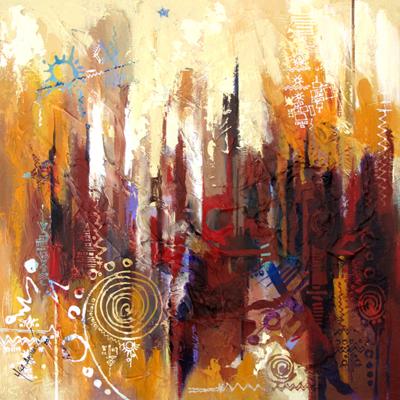 Find a Treasure
African artist, Yisa Akinbolaji, of Winnipeg is a full-time visual artist. Before coming to Canada in 1997, Yisa was recognized as a leading Nigerian artist with his work and biography included in "Nigerian Artists: A Who's Who and Bibliography" (1993) by Bernice Kelly and Janet L. Stanley of the Smithsonian Institution Libraries.

Yisa developed a unique masking technique in 1993, which allows him to uncover forms, colors and all that lie beneath his topmost layers of oil or acrylic paint.
Click here to read or post comments
Join in and write your own page! It's easy to do. How? Simply click here to return to Gallery.