Greetings!



Continuing - Museums of tomorrow; the way forward..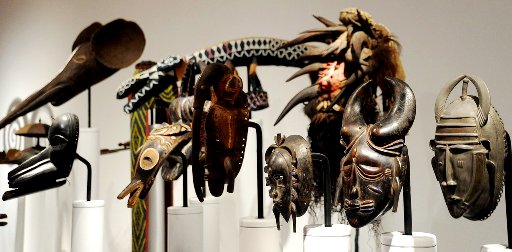 Following on from the comment below from the last newsletter... "All that being said about education, WHERE and HOW do Museums and National Galleries play a role in furthering Contemporary African Art?" - let's see how they can... and currently do.
In the preceding newsletter, a positive vision for the future was highlighted (skilled technology, inventive architecture, inspired interiors, ambitious, aspiring school curriculum's were a few of the aspects to note).
Deep concern, however, was noted for the general lack of back up and financial support prevalent from public services, institutions and enterprises.
In the private sector it is more encouraging with some individuals and institutions committing themselves to implementing these farsighted visions in various ways that have significantly contributed to the development and nurture of contemporary art and historical African art on the Continent.
Having recently returned from Dak'Art 2018 in Senegal, my head is whirring. I will be covering the Biennale over a number of editions given the immensity of the amount of information and content to filter through and pass on.
For now, I simply have to say... what an incredible experience! It was a uniquely chaotic but valuable encounter with art of all genres and indeed with history itself.
With regard to this current newsletter topic, the contribution of the Senegalese Government to the Dak'Art Biennale constituted 75% of the budget of the 2018 event, an applaudable effort. More recently, the President Macky Sall personally and financially endorsed the Biennale with an investment of 500 million CFA (roughly US$900 000).
Major exhibitions took place in various locations around the city, some in temporary pavilions and others in public buildings like the Ancien Palace of Justice or the Ifan Museum which exist in various states of decline. They have, however, been made available, just as every hotel, gallery, tourist destination, educational facility, library, public wall, canal, square, market... every kind of space imaginable is hosting an exhibition or putting forward an event of some nature.
The major event of the Biennale took place at the Ancien Palace de Justice on a jutting peninsula in the town of Dakar called Cap Manuel. This was an abandoned courthouse which was handed over to the Ministry of Culture for the building to exist as a permanent home for the Biennale's exhibitions.
Archival photo
Salle des pas perdus, Palais de Justice, Cap Manuel,Dakar 2014
Archival photo
Salle d'audience I, Palais de Justice, Cap Manuel, Dakar, 2014
Effectively a miracle had to be performed to turn it into the dynamic space which hosted artistic director Simon Njami's "The City in the BLUE Daylight" in 2016 and "The RED Hour" in 2018!
Some of the current installations are seen below.
The Senegalese Government showed further support by introducing a 1% National Bill allocating 20 million CFA placing art in new public constructions. This is encouraging but it is just the tip of the iceberg given all the existing institutions that are crying out for restoration and upgrading.
Senegal is certainly attempting to change the national culture and hopefully other countries will follow their lead. Over 200 000 tourists will visit Senegal for the Biennale over the full month, surely the advantages are fully apparent?
The Ifan Museum of African Arts in the heart of Dakar 'down town' hosted a program of conversations and exchanges.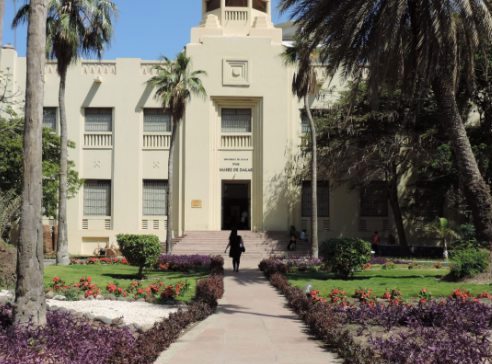 Given that this is one of the oldest art museums in West Africa it was a fitting venue to discuss and explore topics like:
-Writing History through Exhibitions; What narrative/ Whose history? And its Counter-point -(Refusing to) write history through Exhibition-making
-Curating in the so-called 'globalised art world"
-Writing African Modernism: The case of the Khartoum School
-Imagining Future Partnerships: Global Platforms for Contemporary African Art and Artists
(Just a glimpse into the kind of invigorating discussions held over the first week of the Biennale)
The stature of these institutions is undoubtedly recognized and in this way is celebrated. But sitting there and looking around one cannot help but think about modernizing the museum displays of these spectacularly awesome and valuable African artifacts that surround you while words float around in the unrarefied atmosphere!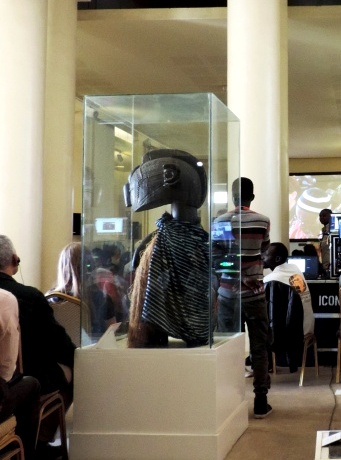 An art infrastructure absolutely needs to exist for all African countries; without government support for museums, national galleries, colleges, schools, art literature, art centres and workshops there will be no market for artists or for investors.
Without this integrated infrastructure, African art will continue to be collected, exhibited and sold in institutions, galleries and art fairs off the continent.
---
EXHIBITS AND EXHIBITING

Seen below is a typical museum display which shows valuable and interesting historical items in a very satisfactory factual but not wildly stimulating way.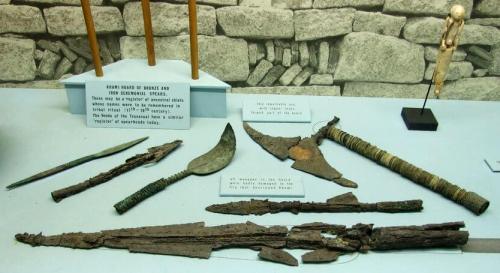 In contrast this exhibit in the British Museum allows the visitor to enjoy them in the round, to be fascinated by the way they appear to float and to appreciate not only their usage but also their form.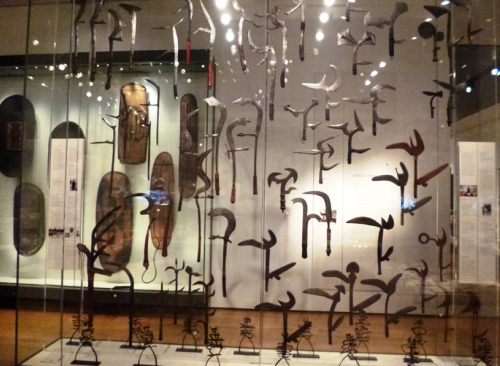 Financial assistance and technical skills are both required to inform a more sophisticated display.
The Smithsonian is an institution that prides itself on its program of supporting and encouraging workshops between itself and museums in Africa such as the National Museum of Benin City in Nigeria. It was recently renovated and exhibits were being re-fashioned with the help of the Smithsonian team headed by Zach Hudson.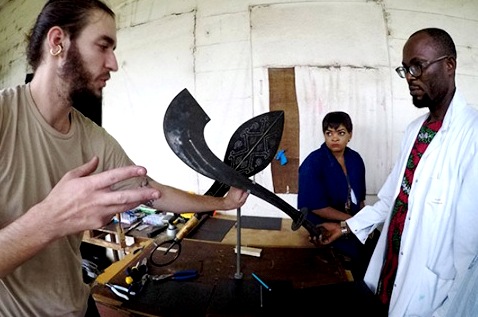 'Disguise: Masks and Global African Art' at the Fowler is an example of an exhibition which encouraged a group of contemporary artists to be inspired by African masks in the Fowler collection.
These traditional items were displayed alongside the contemporary exhibits... the artists used a variety of creative mediums, including drawing, photography, video, sculpture, performance and installation.
Together these works will engage visitors' imaginations as they consider the art of masking as a transformative process – one that is informed by a multiplicity of influences, from historical African masquerade traditions to contemporary global culture and digital media.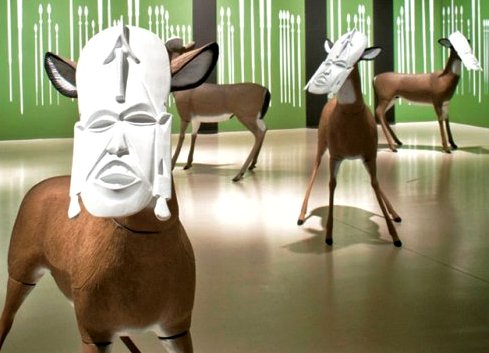 The Iziko Gallery, Cape Town is a fine example of a museum that manages to combine contemporary and historical art in a modern and inclusive manner.
The key I believe is in the mix... The Zulu ear plugs below take on another dimension when viewed in a contemporary manner. As décor or as valuable African artefacts they are very beautiful objects. Seen here in a collusion with Carmen Herrera paintings their innate sense of design and pattern is strengthened and the fact that they have a use and are not just aesthetic makes them even more powerful and attractive.
In this way contemporary museums can exhibit art from Africa to attract new viewers without diminishing their intrinsic worth in any way.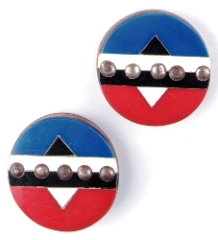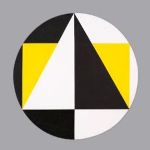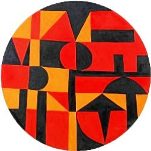 I am aware that African art is complex; that it is rich in symbolism and history, creatively diverse in image, form, methodology and intent, it could be dangerous to make less of the art by comparing it to something so divergent.
But exclusivity of knowledge is perhaps even more harmful and I feel that making art less highbrow and more approachable for a wider section of the populace will stop it being so academic, rooting it to its ground level which will in the end, ensure its survival.
African art needs to speak to many... and about many things. A voice and an expression for all Africans, on and off the continent. Free days, educational programmes, workshops and communal art supported by both private and public sectors are essential to get that message across.
Art is not for just for the elite, it is secular and essential to life.
---
MUSEUM SHOPS
The allure of the museum gift shop has always been strong but generally African museum shops can be disappointing.
As institutions they are missing an opportunity to not only encourage both tourists and locals to have an extra incentive to visit the museum... but also an opportunity to showcase local and regional craft, sculpture and art especially from emerging artists who aren't established enough to have their own exhibitions.
The Zeitz MOCCA in CT does however have a beautifully appointed shop with specially curated items covering a number of price points and is a must to visit.
Museum shops provide a 3-fold benefit if they are set up correctly:
- A source of revenue for the museum, normally fed straight back into research and development which gives the buyer a feeling of 'doing good' as well as financially assisting the institution.
- They can give local or national artists a chance to have their work viewed in two ways, either as directly retailed or involved with product that is commissioned to run concurrently with a temporary exhibition.
- Gives shoppers a chance to purchase something they feel happy and privileged to own, a one-off or specially curated show item that is either decoratively eye-catching or if something practical like an umbrella or carrier bag, allows the buyers permission to splurge.
Cleverly curated, well arranged and considered shops can definitely help National Galleries and Museums to survive.
---
NEWS AND EVENTS
Awards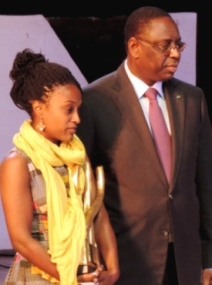 At the official opening ceremony of the 13th Dak'Art Biennale, Beninese photographer, Laeila Adjovi was announced the winner of the prestigious Dak'Art Grand Prix of Leopold Sedar Senghorat... a worthy winner.
She is seen above here with Macky Sally the President of Senegal.
---
AUCTIONS
On June 4, 2018, Arthouse will mark its 10th anniversary and present its 20th edition of Modern and Contemporary Art Auction in Lagos.
Leading contemporary artists in the auction include El Anatsui, Peju Alatise, Rom Isichei, Sokari Douglas Camp CBE, Ndidi Emefiele, Lemi Ghariokwu, Alimi Adewale, Duke Asidere, Chike Obeagu, Uche Okpa-Iroha, Oluseye/Lakin Ogunbanwo, Ade Adekola and Michael Soi.
Arthouse 20th Modern and Contemporary Art Auction: Udechukwu, Fakeye, Barber, Douglas Camp Featured
---
CURRENT EXHIBITIONS
THE NORVAL FOUNDATION

Recently opened in Cape Town, this stunningly evocative and eco-apparent building houses contemporary and historical collections.

"Assembled by the Norval family over the past two decades, the Homestead Art Collection is one of the leading 20th-century South African art collections. It is committed to an expanded narrative of South African art that includes both African voices and archival materials of established South African modernists."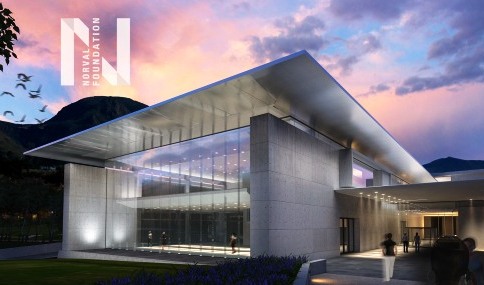 For current collections until the end of the year at the Norval
---
Articles worth Reading
The creation of the Sindika Dokolo African Collection of Contemporary Art
On the Sindika Dokolo Foundation and the part the collector has played in reviving the Dundo Museum, Angola
Notes on the making of the Dundo Museum
---
I do hope you have found this twelth edition of CAA newsletter enlightening and stimulating.
Until the next issue with more news from Dak'Art 2018...
---