Greetings!



Welcome to the 19th edition of CAA's newsletter
SIMPHIWE NDZUBE 'Sagas of the Mine Moon', 2019 - at Art Basel
Created in acrylic, spray paint, tar, collage and found objects on linen.
May and June have been 2 fabulously full months for contemporary African art in so many places all over the globe: Frieze and 1:54 in New York, the Biennale in Venice, Basel Art Fair plus significant art auctions in London, South Africa and Nigeria to name a few.
Contemporary African artists have not only been well represented at all of these shows but have frequently and undeniably been among the highlights.
There are always the heavyweights that are well represented and indeed they deserve to be there. But what is so good to see are more and more galleries of substance taking chances on the lesser known artists, throwing their weight behind these artists' careers and hopefully projecting them on a similar rising path.
NEWS AND EVENTS
2019 NY EDITION OF 1:54 CONTEMPORARY AFRICAN ART
10,000 visitors viewed the collective work of more than 70 artists represented by 24 galleries from Belgium, Côte d'Ivoire, Egypt, Ethiopia, France, Ghana, Kenya, Martinique, Morocco, Nigeria, Portugal, Senegal, South Africa, Turkey, the United Kingdom and the United States.
1-54 New York 2019 was accompanied by lively discussion at 1-54 FORUM, curated by Black Chalk & Co, an art cooperative founded by Zimbabwean artists Nontsikelelo Mutiti and Tinashe Mushakavanhu.
For a good overview of the fair
Sharing a booth at the fair were Addis Fine Art of Ethiopia and Circle Art Gallery of Nairobi, Kenya. Side by side they presented the work of two artists who not only both understand color and utilize it to great effect but also have fertile imaginations and a touch of playfulness!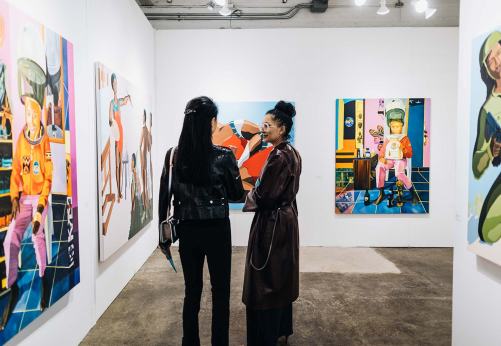 Nirit Takele represented by Addis Fine Art was born in Ethiopia and currently resides in Israel. She is seen on the left in the photo above.
Ugandan-born and Kampala-based artist Henry Mzili Mujunga's series which intriguingly reference a potential African space program were shown by Circle Art Gallery, based in Nairobi.
Noteworthy young talents that also made an impression included USA born Devan Shimoyama seen at De Buck gallery and Zimbabwean Richard Mudariki of Barnard Gallery.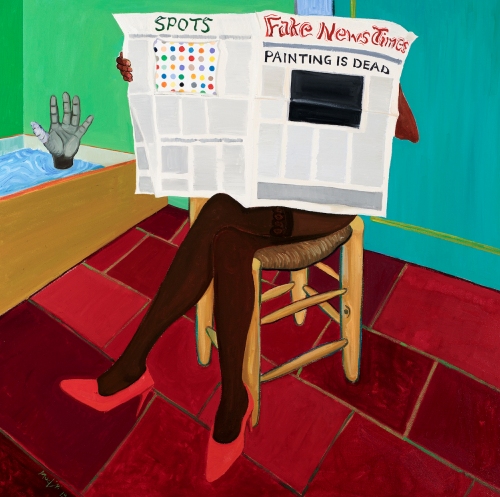 RICHARD MUDARIKI 'Reading the Fake News' from his solo exhibition titled 'The Politics of Painting'.
DEVAN SHIMOYAMA 'Midnight Rumination'
With the usage of various materials such as splattered paint, stencils, black glitter, rhinestones, and sequins, DEVAN SHIMOYAMA at De Buck gallery creates pieces that capture the magical spirit of human beings.
Shimoyama was born in 1989 in Philadelphia, Pennsylvania and is currently based in Pittsburgh, PA.
For an interesting take on this artist's work read this from the NY Times.
On view at Sulger Buel gallery was Slimen El Kamel, who creates psychedelic canvases inspired by folklore and poetry.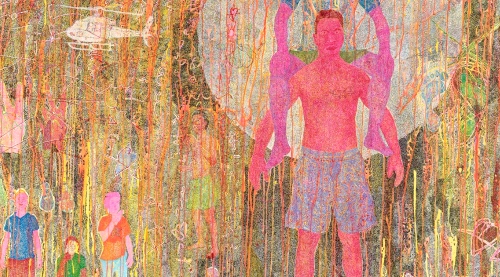 SLIMEN EL KAMEL,'Disconnect', 2018 - Acrylic on canvas
---
Venice Biennale, 2019
The Venice Biennale exhibition "May you live in interesting times," continues to be open to the public from May 11 to November 24, 2019.
Rugoff made a point of emphasising the key importance of painting in the exhibition ahead of the Biennale and contemporary African artists Akunyili Crosby, Michael Armitage and Julie Mehretu are the high spots compared to some lack-lustre work from many others on show.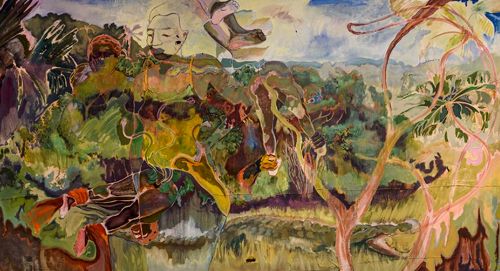 MICHAEL ARMITAGE, Untitled from 'The Promised Land'
The choice of photographers is particularly strong and none more of a towering presence than South Africa's Zanele Muholi. In the Giardini her self-portraits explores with a sculptural playfulness the nature of identity while in the Arsenale her gaze repeatedly confronts you in vast wallpapered images.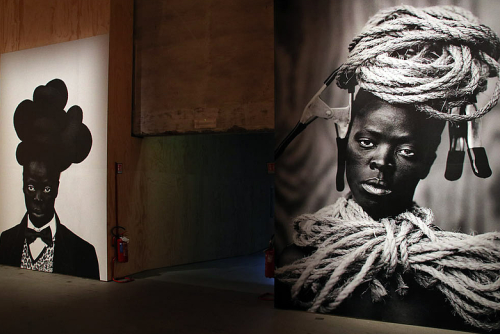 PAVILIONS
The first Ghana Pavilion titled "Ghana Freedom" is by all accounts an absolute triumph.
Located at the Venetian Arsenal, the exhibition comprises large installations by El Anatsui (b. 1944) and Ibrahim Mahama (b. 1987); portraits by photographer Felicia Abban (b. 1935) and HD video film footage by John Akomfrah (b. 1957), Also a video-sculpture by Selasi Awusi Sosu (b. 1976) and then there is also a showcase of paintings by Lynette Yiadom-Boakye.
It is a tribute to the country's deep cultural roots seen through the eyes and minds of six of Ghana's beloved artists.
Designed as a series of elliptical, interlocking galleries by its award winning architect, David Adjaye, he described the artists efforts as "herculean"!
The exhibition explores how freedom in Ghana has manifested itself and how it's evolved in different forms and patterns over time.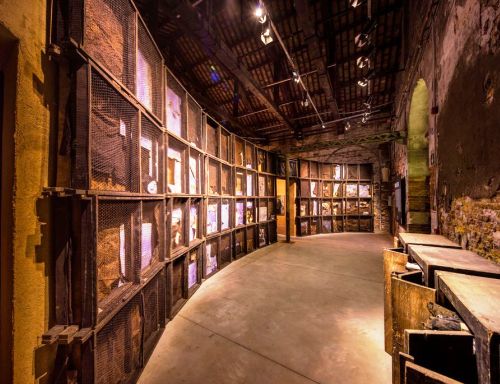 IBRAHIM MAHAMA, 'A Straight Line through the Carcass of History 1649' (2016–19).
The wood-and-mesh, cabinet-like structure includes smoked fish, adding a distinct fragrance to the space, as well as a visual link to the Ghanain delicacy.
To see the Ghana Pavilion in full click through to this link
The pavilion is dedicated to its late strategic advisor, curator Okwui Enwezor. After the Biennale, the pavilion will travel to Ghana to support domestic tourism efforts.
---
UPCOMING FAIR
RMB TURBINE ART FAIR

Known as SA's 'affordable art fair' and in its 7th year it has a new and bigger venue in Illovo, Johannesburg.

Galleries representing established and emerging artists, art organisations, collectives, and original projects will present their efforts side by side from 12 – 14 July with a preview evening on 11 July.

The exhibiting artist list promises for a hugely fair!
---
ART PRIZE
NEW EMERGING PAINTING PRIZE FOR AFRICA.

The Emerging African Art Galleries Association is soon launching the inaugural Emerging Painting Invitational, a new pan-African painting prize to foster young painters and local art scenes on the continent.

The launch of the prize (to be awarded by jury of artists Tapfuma Gutsa, António Ole and Florine Demosthene) and the exhibition opening for the 17 finalists (selected by the EAAGA committee), will take place in Harare, Zimbabwe from 26-28 July, 2019 and will be supported by a curated VIP Art Weekend.
---
GROUP EXHIBITION
'INCARNATIONS' African Art As Philosophy

Bozar Centre for Arts, Brussels28 JUNE 2019 — 06 OCTOBER 2019

IncarNations is an exhibition created by the South African artist Kendell Geers in dialogue with the Congolese collector Sindika Dokolo.

A fascinating initiative that reflects the diversity of the African artistic heritage, including the itineraries of slaves, colonialism and independence movements.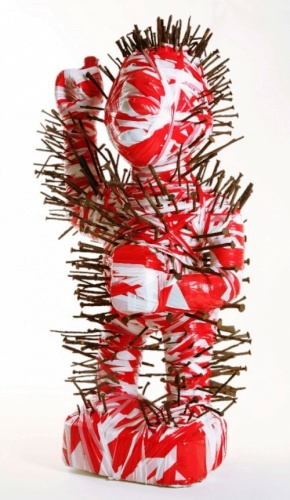 Showing works by Nick Cave, William Kentridge, Tracey Rose, Wangechi Mutu, Otobong Nkanga, Yinka Shonibare CBE, Pascale Marthine Tayou, Ana Mendieta, Kehinde Wiley, Andres Serrano, Aida Muluneh, Mwangi Hutter, Hank Willis Thomas, Tracey Rose, Adrian Piper, Lubaina Himid, Roger Ballen, Zanele Muholi, Phyllis Galembo and many others.
Incarnations looks at African art as a living philosophical practice.
---
VESTFOSSEN KUNSTLABORATORIUM

Norway

Titled 'Kubatana'

"He needed to hear Africa speak for itself after a lifetime of hearing Africa spoken about by others." Chinua Achebe, Africa's Tarnished Name (1997)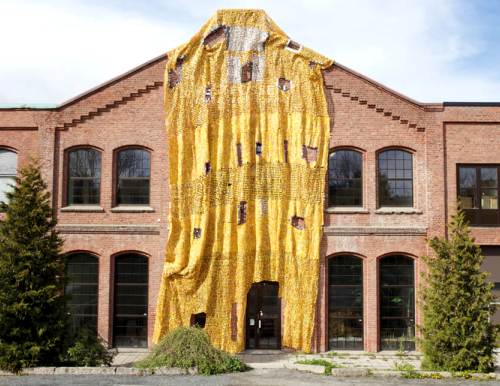 SERGE ATTUKWEI CLOTTEY 'There's Something in the World', 2019.
Gallerist and curator Kristin Hjellegjerde's recent curatorial undertaking presents the largest scale exhibition of cutting-edge, contemporary African art ever seen in Scandinavia.
She says 'By exhibiting this selection of artists I hope to bring awareness to, and show, the incredible energy that exists in so many parts of Africa – a positive reflection of the continent compared to what we are usually presented with by the media.'
---
CURRENT EXHIBITIONS
SOLY CISSÉ b 1969, Senegal Title: 'of Men And Lives'

SULGER-BUEL GALLERY, LONDON06 Jun 2019 - 01 Aug 2019

Cissé's artworks are profoundly inspired by and contextualized through his upbringing. Growing up during an era of transition following Senegal's period of social and political unrest, art served as a mode of social activism and self-expression for the disenfranchised persons.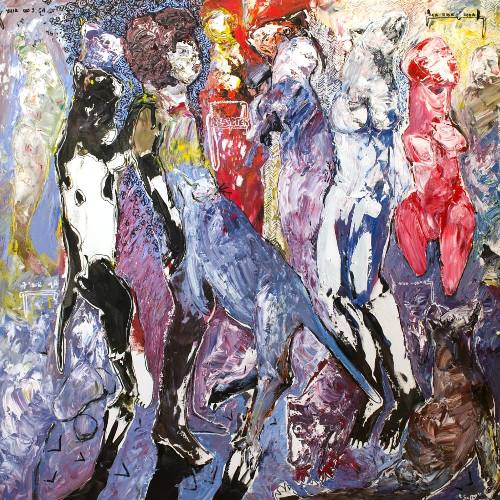 SOLY CISSE,'Des hommes et des Vies'
His work, like a portal, where the imagined and physical realms convene, intuitively explores notions of duality and repetition; tradition and modernity, the spiritual and the secular.
---
CINGA SAMSON b 1986, South Africa
BLANK PROJECTS, Cape Town
Title: "NaluLwandle, NaliKhaya" (Here's the Sea, Here's Home)
30 May 2019 - 27 Jul 2019
Beauty is a key aspiration for Cinga Samson, whose exhibition "NaluLwandle, NaliKhaya" (Here's the Sea, Here's Home) includes his lauded Afro-gothic portraits of lone, blank-eyed male subjects.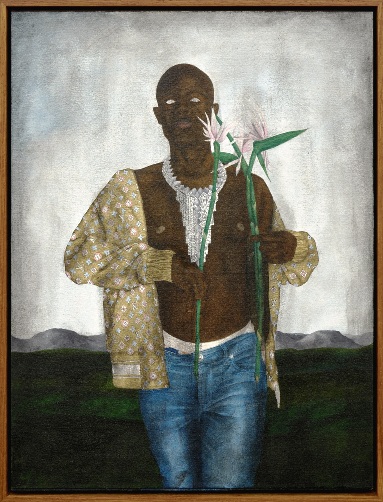 CINGA SAMSON, From the series iRhorho 1–6 (all works 2019)
iRhorho 1–6 (all works 2019) comprises six three-quarter portraits of young men posed in generic rural landscapes, though the scenography is less important than the brilliantly observed minutiae that complicate each work: an untied belt, a half-peeled fruit, a pair of purple sneakers, a cocktail umbrella.
---
NEW MUSEUM
Bowery, New York
LUBAINA HIMID b 1954 Zanzibar, lives in the UK
'Work from Underneath' June 26, 2019 –September 22, 2019
This exhibition from Turner prize winner Lubaina Himid is her first in the United States and features a new body of work incorporating painting, sculpture, textiles and sound.
It will no-doubt, as always, provide a thought-provoking experience.
---
Himid is also currently featuring in:
'EN PLEIN AIR'
The High Line
April 2019 – March 2020At various locations round NY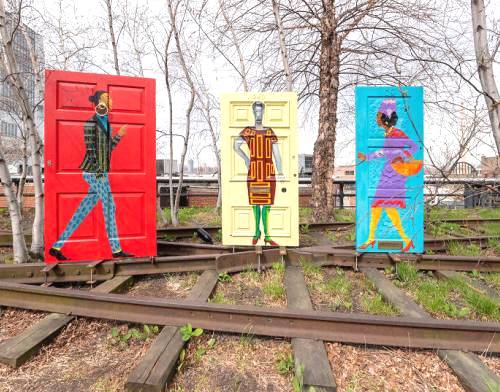 With 'Five Conversations', Himid introduces five reclaimed wooden doors from traditional Georgian townhouses painted with portraits of everyday stylish women who enjoy talking to each other.
The doors are installed at the Gansevoort Woodlands, where a small birch grove provides an intimate setting for communing with and learning from Himid's figures.
---
GALLERIES
GUNS AND RAIN, Johannesburg, SA
Recently moved with a new Parkhurst location and definitely on an upwardly mobile trajectory this gallery was founded in 2014 to address the under-representation of African artists online and on the international art scene.
Guns & Rain works with contemporary fine artists from southern Africa, including South Africa, Zimbabwe, Namibia and Botswana. Most of their artists are young and emerging, whilst some of them are already established.
*Opening 3rd July *
'SUFFRAGE'
With multiple African elections taking place in 2019, this group show for Guns & Rain women artists reflects on women's right to vote among other themes.The fantastic line-up of artists includes Tuli Mekondjo (Namibia), Jenny Nijenhuis (South Africa), Ayobola Kekere-Ekun (Nigeria), Jo Rogge (South Africa/Namibia) and Carmen Ford (South Africa).
TULI MEKONDJOOu Ta Fya, Ou Ta Ti Kala Ko / Someone Says Die, Another Says Stay, 2019, Mix Media On Canvas
---
AUCTION RESULTS
At SOTHEBYS New York's Contemporary Art Evening Auction on May the 16th, Lot no 57 'Untitled Escape Collage' 2019 by RASHID JOHNSON was sold for an unprecedented and astounding 1,160,000 USD… some 800 000 USD over its estimate!
Of mixed media the piece included ceramic tile, mirror tile, vinyl, spray enamel, oil stick, black soap and wax. It was a recent piece from a series of work all with the same title.
Don't you wish you had purchased a JOHNSON recently!
Congratulations are due all round.
"https://www.sothebys.com/en/auctions/ecatalogue/2019/contemporary-art-evening-auction-n10069/lot.57.html
RASHID JOHNSON, 'Untitled Escape Collage', 2018 (Part of the same series as sold in Sothebys auction)
From the Sotheby's catalogue – Rashid Johnson"I've always considered the artist as almost a magician-like character who grants agency to materials to allow them to be elevated into objects that we admire…I really wanted to create a body of work that spoke to the agency of the black character.
---
Articles worth Reading
For an insight into Rashid Johnson's journal and daily life
---
Magazine worth browsing:
NATAAL

Issue 2: RADICAL WAVE

The second annual edition of Nataal magazine is on sale now! Its 384 pages roam far and wide in their celebration of contemporary African creativity and the thread that ties many of the stories together is a spirit of radical collectivism; the belief that through shared voices, energy and activism, we all rise.
Podcast worth listening to:
For seriously good listening find this You Tube link through the following article: William Kentridge speaks to The Art Newspaper
Thank you for reading this 19th edition of CAA newsletter, so much to take in from all over the planet. How fantastic this is for our contemporary African artists.
Until next time...
---