Greetings!



What's happening on and off the Continent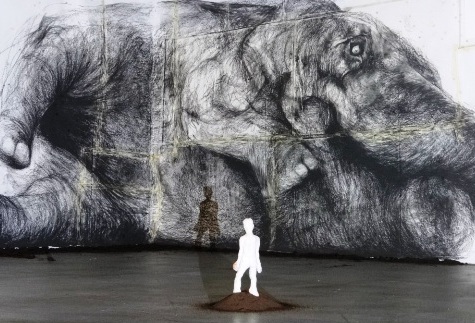 A powerful piece of work by my favourite artist of the moment, Phoebe Boswell. From the series "A Matter of Memory" Phoebe is the deserved recipient of the Special Prize awarded by the Future Generation Art Prize, 2017. Kenyan born, raised in the Middle East and residing in London at present, Phoebe Boswell is the very essence of a contemporary artist from Africa who uses her art as a vehicle to express an unending internal dialogue about finding her place in the world.
For an insightful discourse and more of her works see an interview from IAM magazine and a link to her own website.
phoebe interview phoebe website
A R T I S T S:
Featured below are 3 artists that I met in July and whose work I enjoyed and admired. A commonality expressed amongst all 3 of the artists is that they recognize that being open to new ideas and to continuous experimentation is absolute key to an artist's progress. Sustained depth and breadth of production is paramount to long-term success.

Cosmos Shiridzinomwa

Born in 1974, Cosmos still lives, practices and lectures in Harare, the city of his birth.
Cosmos describes his vibrant and energetic work as a blend of surrealism that is expressionistic.
He sees his art as commenting on: Relationships between different mindsets, Social Issues, The Politics in The Country - some which emanate from Some Past Unresolved Matters and Tensions. His inspiration comes from within (meditating on these issues above) and also from his children and matters around him.
David Chinyama
Born in 1976 in Harare, David has risen from very humble beginnings and faced numerous challenges to get to the point where he is today.
His work is reflective of the social aspects of human traditions and cultures in relationship to their surroundings but he rephrases them to have a contemporary perspective. His pieces are always multi-layered in both concept and assemblage.
Colour is essential to his work and he has a spiritual as well as academic approach to its use in his paintings. In his own words he says "I am a painter, visual poet, social commentator, arts activist, whichever way you may want to call me. But at the end of the day I'm just doing what I love the most".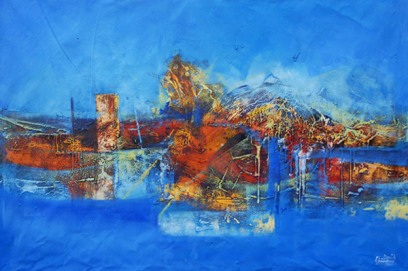 Percy Manyonga
Born in rural Goromonzi, Percy's artistic ability was realized early but it was only when he was given a chance to study with the BAT art school attached to the National Gallery of Zimbabwe that his talent was given an opportunity to grow. He started with landscape painting but moved on to figurative work, starting with the head then incorporating the figure.
His very distinctive style shows a humorous nature but also an inquiring and imaginative mind. He works in a variety of media – ink, graphite, acrylics, oils charcoal and even ballpoint, all rendered in a graphic and powerful way.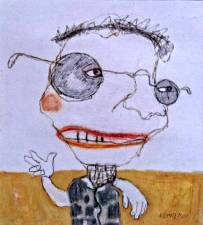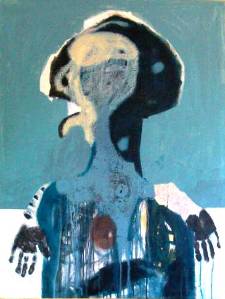 His buoyant nature means he seeks to paint in a positive fashion, to give hope, provide humour and see things from a new and different angle.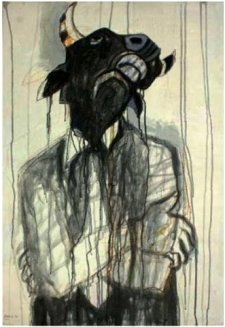 ---
NEWS AND EVENTS
Prizes and Awards
Mozambican Mario Macilau has had 10 of his works from his series Growing in Darkness acquired by the Centre Pompidou for their National Collection, a great accolade for his important work. His project has also been recognized by the jury of the LensCulture Exposure Awards 2017.
In his profile he says: "Against great adversity and inhuman hardships, Mozambique's street children carry on living, thanks to their resilience and "the immensity of their hearts."
mario macilau african artists mario macilau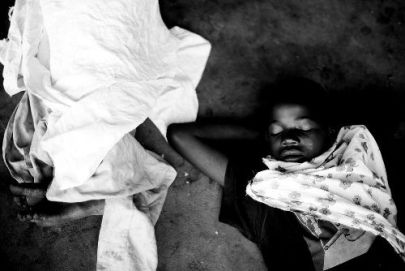 ---
Exhibition
AFRICA. Telling a World 27 June, 2017 - 11 September, 2017
This exhibition investigates today's African art through the works of 33 contemporary artists south of the Sahara. Well worth looking at the PAC website to see details and even better, if you live in Milan or are planning a visit to Milan before mid-September, it will be well worth visiting. The exhibition gathers together artists' work of all genres including painting, sculpture, installations, mixed media and contemporary design.
Kudzanai Chiurai is one of the contributing artists, the piece of work featured here is from the Jean Pigozzi Geneva Collection.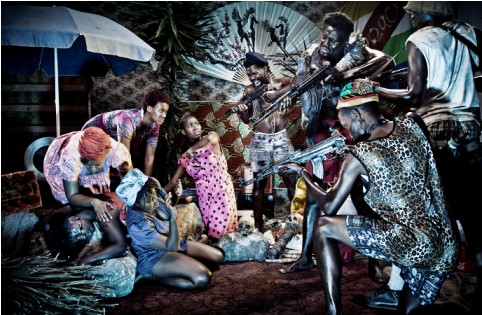 ---
Gallery Highlight
SMO CONTEMPORARY ART - Nigeria. I was very interested in a previous exhibition by one of the grandfathers of African Art, Bruce Onobrakpeya. It showcased his career over 50 years and 200 works of art from artists who have attended his Harmattan Workshops since 1998. Have a look on the link below to follow his illustrious career and see the article on CAA website written on him ad his contemporaries:

SMO gallery contemporary african artists
---
Articles worth reading
[Review] The new wave of painters – The Creative City Comment on the Emerging Painters group exposition called 'touch' which was, apparently, the highlight of this year's Turbine Art Fair.
the new creative review turbine fair
'Challenging the narrative' of African art – Video, BBC
Artists are being encouraged to move away from traditional depictions of African society as well as historical/heritage issues that keep them stuck in where they came from. Angolan artists are attempting to challenge people's expectations of producing and looking at art in Africa.
---
Looking Ahead – Art Fairs/Auctions
FNB JOBURG ART FAIR, 10th Anniversary 8-10 September, Guest Curator Special Projects – Dr Zoe Whitely, Research Curator at the Tate Modern, London
ZEITZ MUSEUM OF CONTEMPORARY ART AFRICA (ZEITZ MOCAA) - Grand Opening Professional and Patron Preview: 22-25 September Public: 22-25 September
Temporary Opening Exhibition features Kudzanai Chiurai, Zimbabwe and Nandipha Mntambo, Swaziland
1:54 LONDON 5-8 October
Showcasing work of more than 130 emerging and established African artists, it promises to be an event that continues to strengthen the position of African artists in the world stage.
That's all for this time readers, hope you have enjoyed Contemporary African art's 2nd Newsletter!