Contemporary African Art newsletter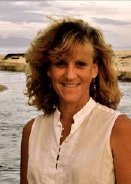 "Why should I subscribe to the
Contemporary African Art newsletter?"
It's simply my way of keeping you up to date on the world of African art in general and contemporary African art in particular. 

It's a free subscription that will bring you news and insights on...
exhibitions and events
artists
galleries
art investment opportunities
and much else besides
Thank you,
Bronwen Evans
Use this form to subscribe now...
For back issue Newsletter #001
---