Bead Works Arts of Africa
by Fabian
(Lagos, Nigeria)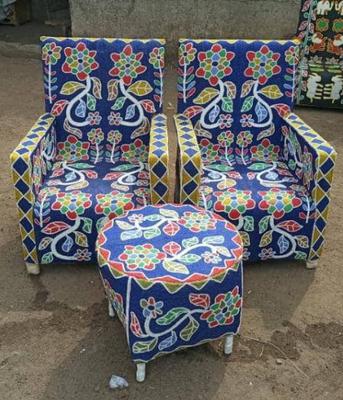 African Arts of Bead Works

Hello, I'm Fabian... by names Nigerian and an Artist at heart and nature.

I love creating, recreating and showcasing African Artworks of different media, especially Bead Works like Beaded Chairs, Craw, Belts, Tribal and Contemporary Fashion Jewelry.

I equally collect outstanding works by my fellows in the field.

I find irresistible the beauty inherent in the natural aesthetics of African Arts....
Click here to read or post comments
Join in and write your own page! It's easy to do. How? Simply click here to return to Artist.