William Kentridge
William Kentridge b 1955, South Africa.
This brilliant, contemporary African artist is best known for his charcoal drawings and his film work, followed closely by his exploration into creating prints, tapestries and sculptures. In truth, there is scarcely an art medium or discipline that he hasn't explored and excelled at.
Still from "More Sweetly play the Dance", 8 screen video installation
Darkness visible: the human cost of political battles and war is revealed in this installation. 

His talents extend to wall art, puppetry, stage design, collage, books, animation; you name it... William Joseph Kentridge has tackled it with aplomb. His large-scale installation work has been described by the Guardian as "original, funny and profound.... a dazzling, cinematic montage of modern times, both visually stunning and deeply moving."

Kentridge was born the son of 2 activist lawyers who represented anti-apartheid cases like Steve Biko, thus exposing their son to politics at an early age.
By 1978 he had studied art at the Joburg Art Foundation. Here he met and was greatly influenced by the drawings of Dumile Feni. In 1981 he studied drama in Paris and specialised in hand-drawn,  animated films. In 1997 as a contemporary African artist, he exhibited at Documenta X, his work generating much interest and receiving a great deal of international attention.
In 2010, the MOMA in New York held an exhibition highlighting 3 decades of Kentridge's work. This exhibition explored primary themes in his art from the 1980's onwards and included recurring topics such as colonialism, apartheid and totalitarianism which were accentuated through showcasing the museum's own Kentridge purchases for its Permanent Collection.
His drawings can be frenzied with what appears to be hurried marks of expression and story-telling in sequences. They are almost always executed in charcoal, sometimes with blue or red pastel splashes of colour used for emphasis. Often marks are erased and others drawn over until the final impression is arrived at. Newsprint is sometimes used as the underlying base creating another visual layer.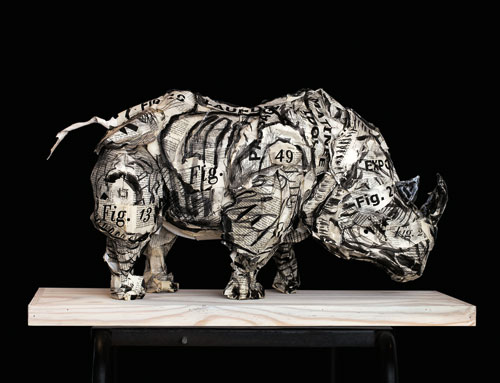 rhino sculpture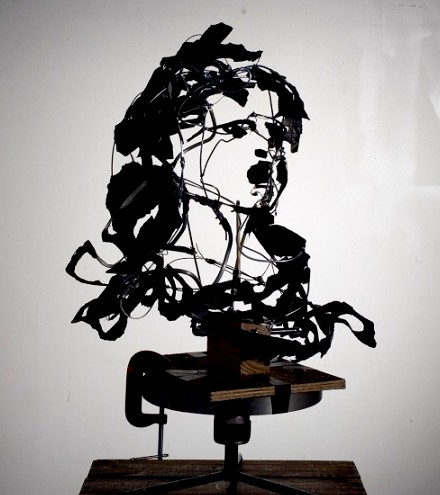 construction
His sculptures are equally frenetic often appearing as dismembered but at a certain point of moving around the fractured piece, the components come together to present a single powerful image.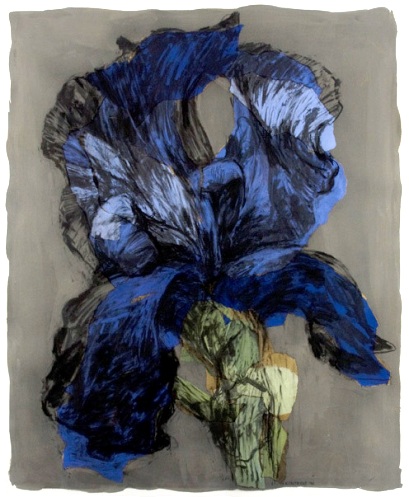 iris kentridge
Kentridge says himself that art is a practical activity; an embodyment of an idea in a physical activity.

For more on his movie-making have a look at this video here.
---