Claudette Schreuders
'In the Bedroom', bronze
Born in 1973 in Pretoria, South Africa this very relevant, contemporary artist is known for her carved and painted wooden sculptures and her lithographic prints of her subjects.
Currently residing in Cape Town, Claudette Schreuders' figures are to be found in just about every major museum in the world including the Smithsonian, the Metropolitan and MOMA in the States to the British Museum in the UK. They reflect the ambiguity of the search for an African identity in post-apartheid South Africa.
Her inspiration has come from many places... medieval church figures, West African carving and Spanish portraiture among others. 
Usually smaller than lifesize, her sculptures generally have stocky bodies and oversized hands and feet. The eyes are large and somewhat haunting and the heads slightly enlarged. They can be full figures or diminutive busts, sometimes carved in pairs like 2 lovers or father and child and sometimes in interrelating groups like 'Three Sisters'.

Subject matter can include domestic and wild animals and birds.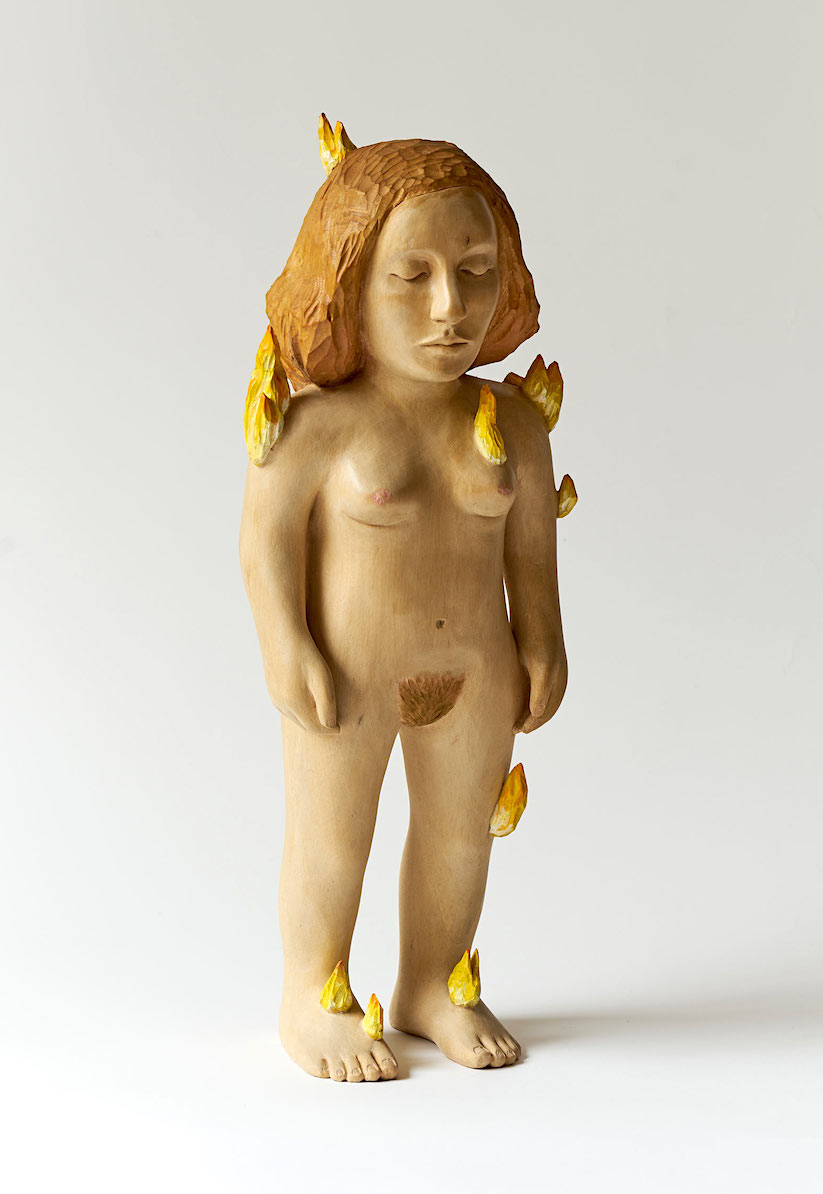 'Burning Secret'
Their quiet, understated air makes them powerful vessels for emotions that read beyond cultural boundaries. They are deliberately dehumanized so the viewer can superimpose their own narratives on to hers.
'Boy'
This is in contrast to her portraits of famous and recognizable public figures in which case great attention is paid to capturing life-like details.... like that of the South African leader Cyril Ramaphosa simply titled 'President'.

Schreuders has had many exhibitions over the years on and off the African continent. A single sculpture or drawing can spark the idea for a whole series such as most recently In the Bedroom, 2019, The Bystanders, 2017, The Long Day, 2010 and many more in between her first solo with Jack Shainman NY in 2001 called Burnt by the Sun.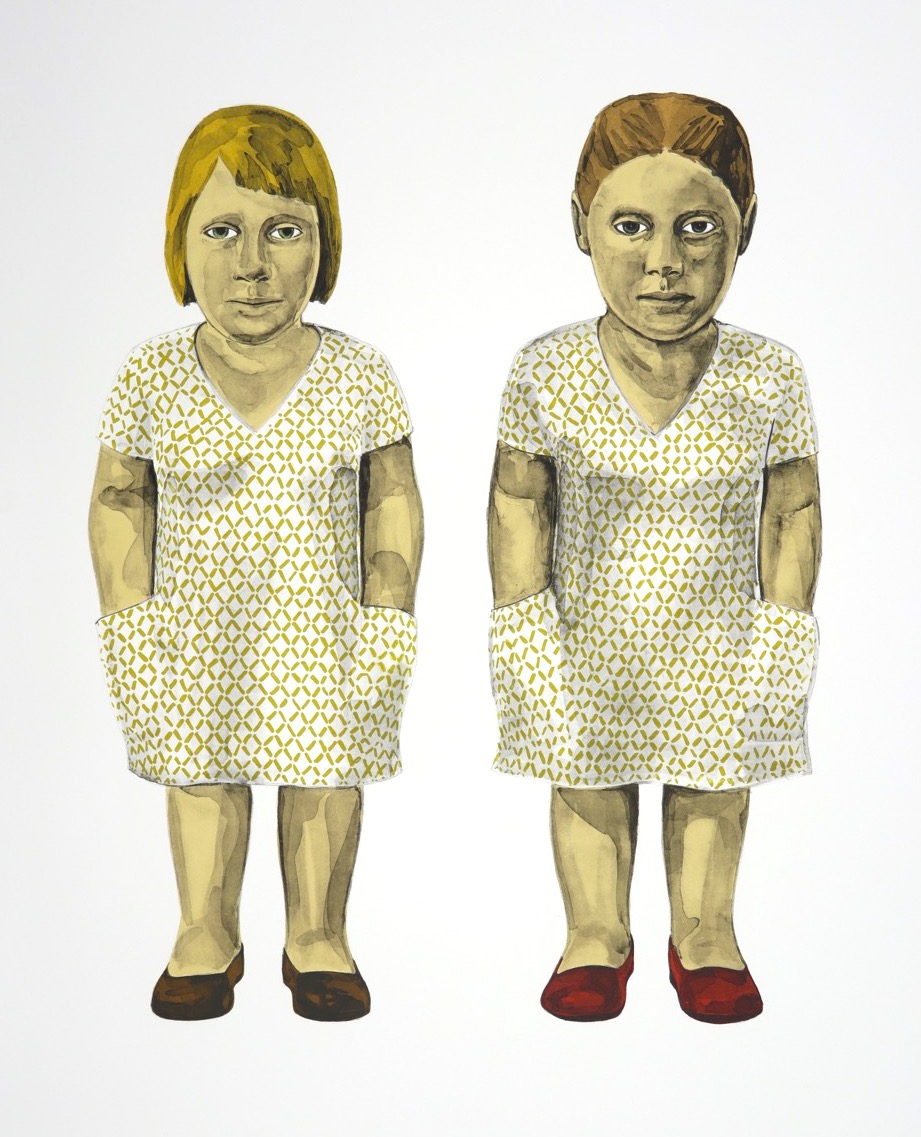 Lithograph, 'Rivals', 2015
Her drawings are quite loosely worked, starting points for her prints which are usually etchings. This way, as an artist, Schreuders gets to keep something of the sculptures which will leave her.
Her sculptures are quite evidently more meticulously planned and executed; these days from wooden logs that are actually planks melded together, a method which allows Schreuders more stability and control.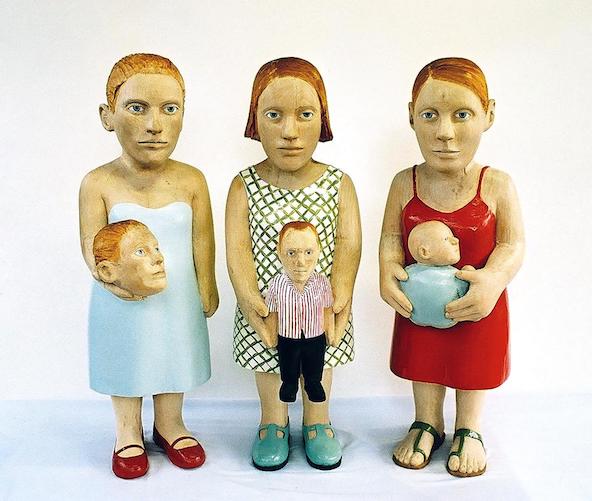 Three Sisters
Her favorite woods are jelutong, lime wood and camphor and in the past she has often carved directly from Jacaranda logs.
---