Odili Donald Odita
Odili Donald Odita, 'Nomad'
Odili Donald Odita was born in Nsukka, Nigeria in 1966 and raised in the mid-west of America after his family fled his birth country. A BFA at Ohio was followed by a teaching career culminating in the Associate Professorial Painting post at Tyler School of Art, Philadelphia he has had for the past 15 years.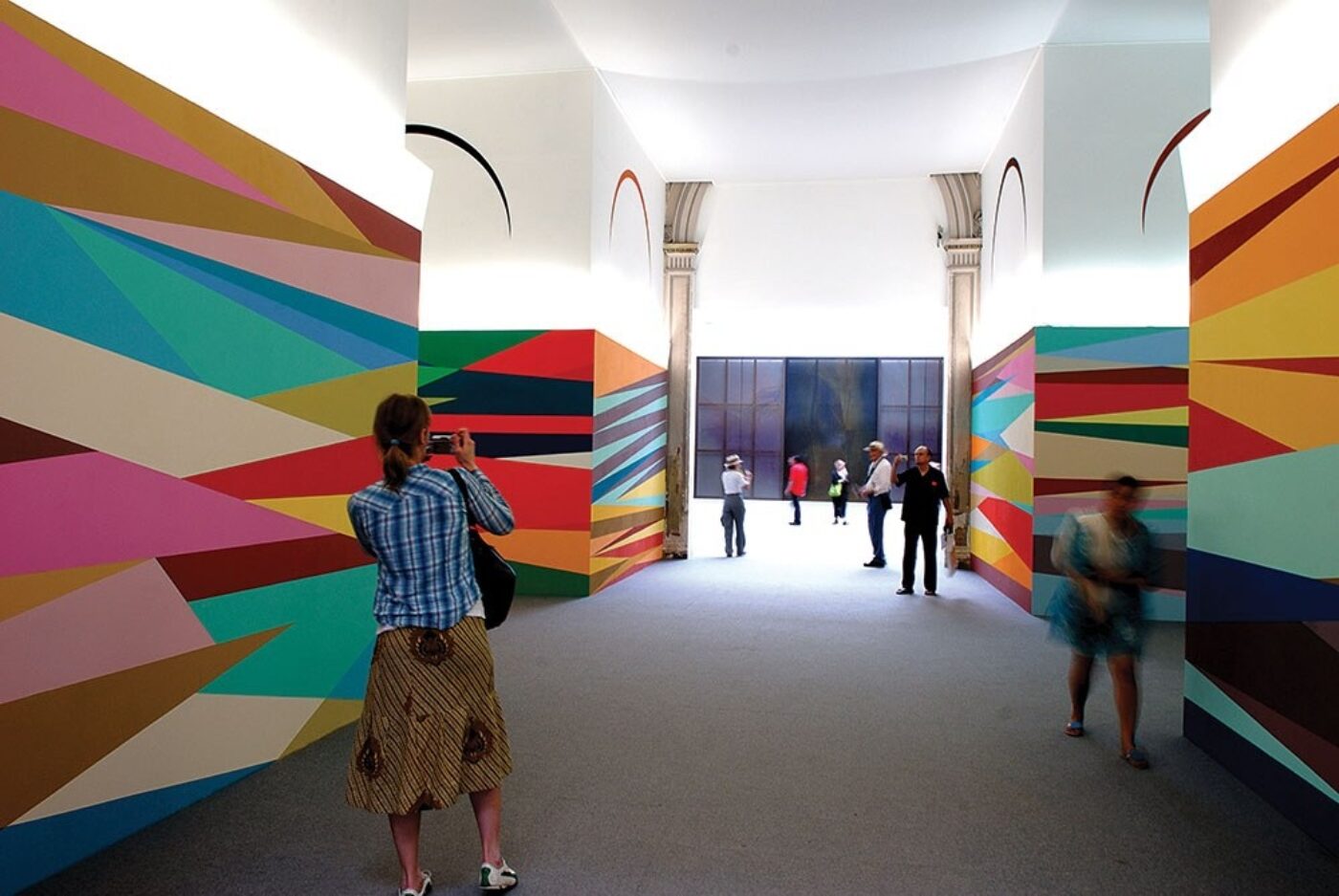 'Give me Shelter', Odili Donald Odita, 52nd Biennale
In between he has had many exhibitions both solo and group, has represented USA at the Venice Biennale in 2007, created wall art and community street murals and in the 1990's was a consulting editor and writer for NKA journal.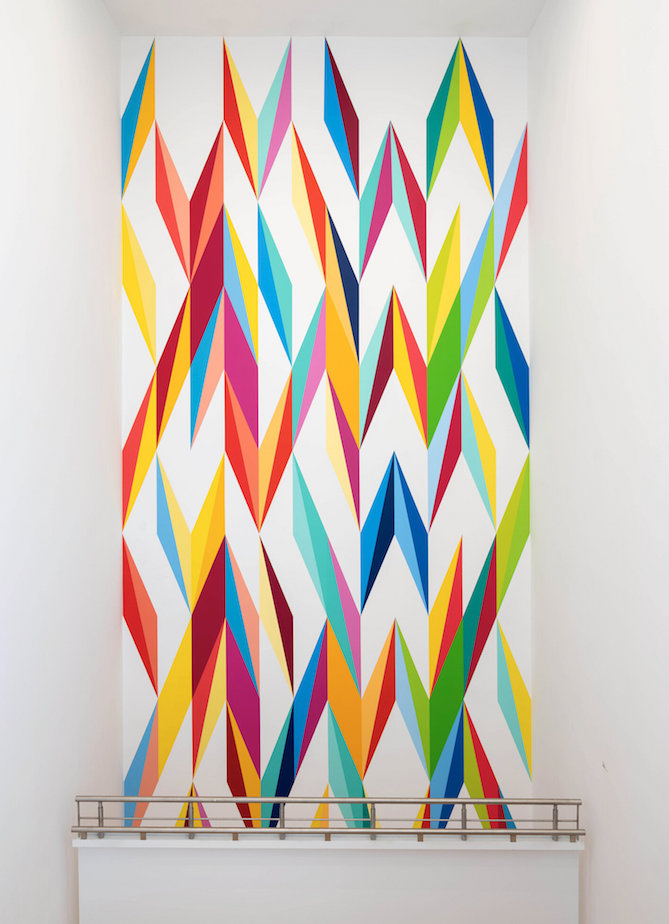 'Mamba Negra', 2019, ICA Miami
His work involves 'complex interlocking geometries and contrasting hues'. Using his work to reflect the human condition his vibrant, large-scale abstractions are culturally grounded and considered to raise questions about race and society today.
His inspiration comes mainly from the bright textiles of his home country but he mixes them with Western modernity to create an entirely contemporary look. His colors are often hand-mixed, never to be repeated. The nuances and play of hues and tones is integral to the charm and the complexity of his art.... reflected in the dynamics of each unique piece. 

'Rapture', Odita, Frieze 2019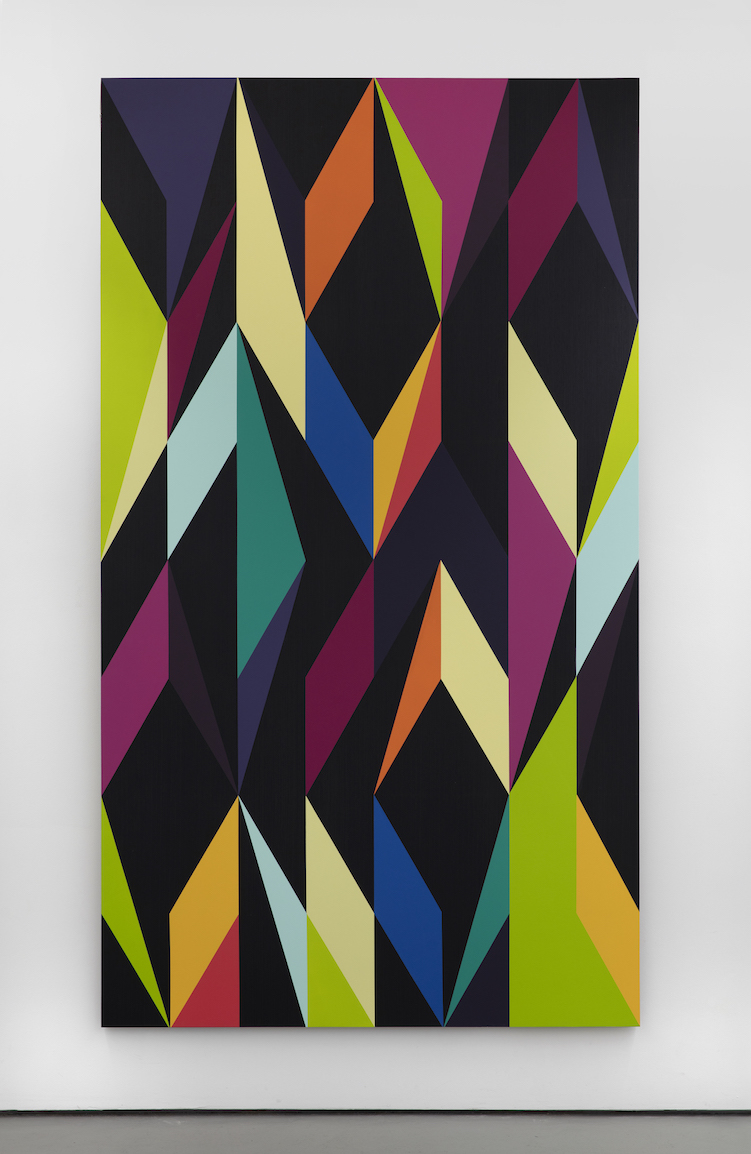 Odili Donald Odita, 'Echo' (2019)
While canvas is normally his base of choice, sometimes Odita paints on wood panels or on flexiglass which gives another more textural dimension to the pieces as seen in the two paintings above which are acrylic latex painted on aluminium-core, fabricated wood panel with a reconstituted wood veneer. 
---