Dumela.Clothing.Co
by Deborah
(Cape Town,South Africa)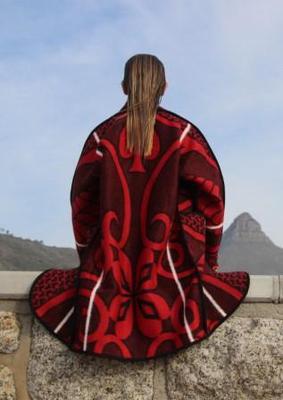 Re-envisioned Red Basotho Blanket
Dumela - Hello

BASOTHO Blanket Coats
We custom make Coats and Jackets from the traditional BASOTHO blanket.
This iconic blanket is re-envisioned as contemporary stylish coats and jackets for both men and women.
These coats and jackets are individually hand cut and made in Cape Town, South Africa.

The story:
In 1860 the King of Lesotho was given a blanket as a gift, and he abandoned his traditional leopard-skin kaross in favour of the blanket. The Basotho people to this day use the blanket as an integral part of their lives. The designs have specific meanings; for example the corn cob symbolises fertility and prosperity.


Click here to read or post comments
Join in and write your own page! It's easy to do. How? Simply click here to return to Artist.