Keith Zenda, Painter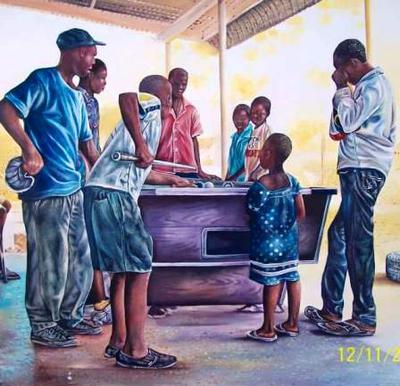 Born in 1985, Chirumanzu rural areas, Zimbabwe, I am the first born in a family of 4 boys.

I realized my art talent at the very young age of 6 years old and I began to do painting full time from the age of 16.
My art started as a passion but continued as a business, making money to survive and supporting my family. With lots of patience and attention paid to detail in my paintings I have learnt that hard work pays.

I have begun to sell locally and internationally and I am touched to notice that I have many return clients. I always experiment on developing new ideas and exposing my art to different platforms like art shows and on the internet.

I have exhibited locally at Gallery Delta and the National Gallery of Zimbabwe and also at some galleries in South Africa.


Click here to read or post comments
Join in and write your own page! It's easy to do. How? Simply click here to return to Artist.