Naturalist
by George
(Nairobi )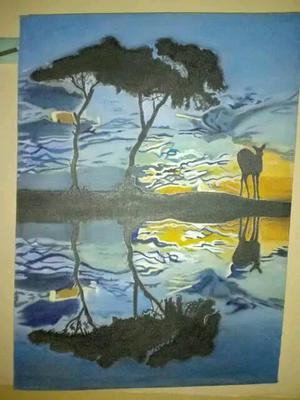 Reflections

I am a self made artist inspired by nature. My paintings are done on canvas, fabric and any other material.

Having grown up on the outskirts of the city and watching nature shrink back from the scene to pave way for the expansion of the city, I try to teach about it through my paintings.

I also try different forms of art like primitive bead making and pottery to creative building and designing using simple materials.


Join in and write your own page! It's easy to do. How? Simply click here to return to Artist.