African contemporary art
by Hartmut Brie
(Bad Krozingen, Germany)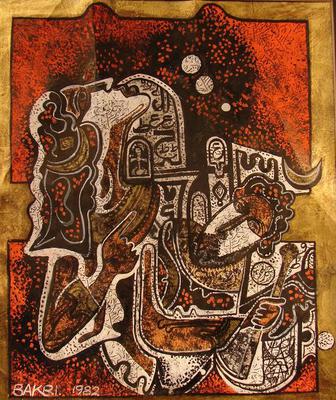 Artworks of late Magou of Bénin and Dominique Kouas as well as other ones from Bakri Bilal of Soudan as well as paintings of Ahmed Sid Ahmed El Hassan(living now in Manchester).


Click here to read or post comments
Join in and write your own page! It's easy to do. How? Simply click here to return to Gallery.