AFRICAN ESSENCE
by KOLADE AYEYEMI
(LAGOS, NIGERIA)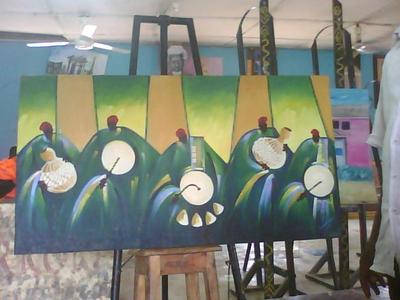 I am an African Artist, a painter and Art historian.

My work of various forms depict the beautiful rendition of Africa figures embedded with natural synthesis peculiar to the Yoruba of Western Nigeria.

My paintings of various categories emphasis the social cultural context of Yoruba in relation to their belief system.
Click here to read or post comments
Join in and write your own page! It's easy to do. How? Simply click here to return to Artist.