Jean Samuel Arts
by Jean Samuel LM
(Wolverhampton ,UK)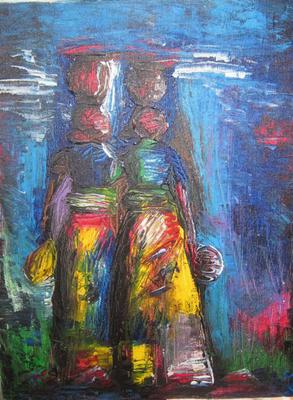 Rural women
I am from Cameroon Central Africa, and have been painting for about three decades. My inspiration is primary my culture but I often modify and connect my arts to contemporary and other traditional styles. At the moment I reside in the UK and am still painting. Hope you love my works.
Click here to read or post comments
Join in and write your own page! It's easy to do. How? Simply click here to return to Artist.