Karongo Paulie Enterprise (Kenyan crafts)
by Pauline Njeri Karongo
(Nairobi, Kenya)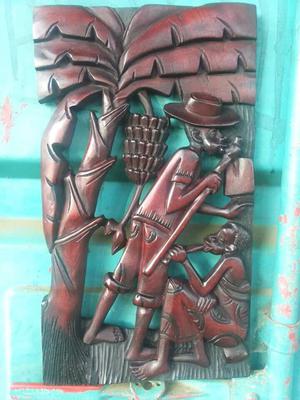 Wood wall art
We are a group of artisans from the famous Maasai market in Nairobi who came together to showcase their products in one company. We market our products worldwide. Our current markets are in USA, Canada and south Korea.

Our products include wood wall arts, wood animal carvings and big garden sculptures, soapstone flower vases, soapstone coloured animals, flip flop animal for toys,Maasai ebony busts for table, hotel or office decor, paintings and mosaics among other great ethnic handcrafted products.
Click here to read or post comments
Join in and write your own page! It's easy to do. How? Simply click here to return to Gallery.