Nigerian artist, full-time art educator
by Oladimeji Oluwagbemiga Isaac
(Ijebu ode, Ogun State, Nigeria)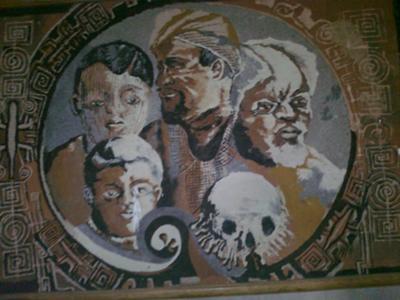 Cradle to grave
Nigerian artist, Oladimeji Oluwagbemiga Isaac,full-time art educator lecturer Department Fine and applied arts, Tai Solarin College of Education, Omu-Ijebu, Ogun State, Nigeria.

A member of Society of Nigerian Artists. passion for Promoting Nigerian-African culture and experimental art. Very passionate about how best art can be used to add value to life, help others discover their talents and gifts. Ready to network with people anywhere in the world,that care to help build our nation Nigeria.
Click here to read or post comments
Join in and write your own page! It's easy to do. How? Simply click here to return to Artist.